About Us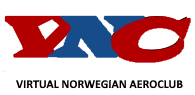 We are a fictional aeroclub for use in flightsimulator FS9,FSX,FSX-SE, P3D,MSFS2020 and X-PLANE we was created in fall 2013. We have both fixed wing and helicopters in our fleet. We have many tours you can fly with us and more to come. We also have a schedule of flights for you. Please feel free to check out our site before you deside to join us. VNC are using the vaBase system to log the flights. For flying use our vaBase_Live_ACARS-client (you find it under downloads when you are logged in as pilot).
You can join us here at Discord. You can find Discord app here!
We kindly ask you to read our OPS Manual before joining us.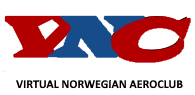 IF YOU LIKE OUR COMPANY, PLEASE SUPPORT US:
Total flights
1,315
55 flights this month
Total miles flown
1,124,655
37,308 miles this month
Total hours
17,303
130 hours this month
Total pilots
8
3 active this month